Seorang peminat bolasepak telah bertanyakan kepada 92 kelab bolasepak Inggeris mengapa dia perlu menyokong mereka dan hanya 10 pasukan yang menjawab pertanyaan beliau itu.
Peminat bolasepak Bosnia, Aldin Karabeg memerlukan sebuah pasukan bolasepak untuk disokong dan beliau telah bertanyakan kepada kesemua 92 buah kelab bolasepak Inggeris.
Tindakan beliau itu adalah untuk menentukan dan memilih pasukan mana yang harus disokong beliau.
Daripada 92 kelab ataupun pasukan, hanya 10 pasukan sahaja yang membalas pertanyaan beliau. Ini bermakna 82 buah pasukan lagi tidak menghiraukan pertanyaan beliau.
Beliau turut membuat tampalan mengenai pertanya beliau pada reddit.
I already posted it yesterday in comments, now posting it here; I sent emails to all 92 clubs from the first 4 tiers of the English league system asking why I should be a fan of their club. 10 clubs responded.
-
Aldin Karabeg

Berikut adalah maklum balas diterima beliau setelah menghantar e-mail kepada kelab-kelab bolasepak Inggeris.
1. Manchester United.
Thank you for your email.
Who you decide to support in terms of football is always a very subjective matter – we are very proud of our clubs heritage and history and aim to be the best football club on and off the pitch.
We have supporters based throughout the world and would be delighted if you decided to support this great club.
Kind regards,
Julie
Thank you for writing to Everton Football Club.
Everton……The best team in the world. Evertonians are born not made. You don't understand what it is to love Everton unless you actually do, they're more than just a football team.
The history of Everton Football Club is so much more than the players who have graced the hallowed Goodison Park turf.
There's more to Everton than the trophies in the cabinet; the Toffees have been constant innovators in the footballing world, ceaselessly striving to be the best, and the first to accomplish new feats, while establishing new norms. The Nil Satis Nisi Optimum ("Nothing but the best is good enough") motto could not be more appropriate.
From becoming one of the founder members of the football league in 1888, right through to present day when we announced a new service which allows fans to purchase match tickets through text message,
Everton have always been at the forefront of new ideas.
Did you know we were the first to wear numbers on our backs, the first to have a purpose-built football stadium, and the first go on an overseas tour?
Below is an extensive list of some of the significant landmarks that Everton Football Club has accomplished since its birth.
➠Founder members of the Football League in 1888
➠Founder members of the FA Premier League in 1992
➠First club to be presented with the League Championship trophy
➠First club to present medals for winning the Championship
➠First club to stage an FA Cup final 1894, Notts County v Bolton Wanderers
➠First club on Merseyside to win the FA Cup 1906
➠First club to go on an overseas football tour
➠First club to construct a purpose built football stadium
➠First club to have a four-sided stadium with two tier stands
➠First club to have a stadium with a three tier stand
➠First club to issue a regular match programme for home fixtures
➠First club to have a player (William Ralph Dean) score 60 league goals
➠First club to wear numbered shirts from 1-11 (1933 FA Cup final)
➠First club to have a church attached to its stadium
➠First club to install dugouts
➠First club to install undersoil heating
➠First club to win a penalty shootout in the European Cup 1970 v Borussia Moenchengladbach
➠First club to play 4000 top-flight games
➠First club to amass 5000 League points
➠First club to play 100 seasons in the top-flight
➠First club to stage a World Cup semi-final in Britain
➠First club to have the youngest Premiership goalscorer in two consecutive seasons with two different players
➠First club to break the £100,000 transfer threshold when Alan Ball moved from Blackpool for £110,000 in 1966.
➠First club to be featured in a TV game in August 1936 v Arsenal. Not live (pre-recorded).
➠First club to have scoreboard half time/full time facility
➠First club to have its own podcast
➠First club to have its own online social networking site.
➠First club to sell tickets via text message.
If you require any further help regarding this or any other matter, please do not hesitate to contact me.
Kind regards
Tracy Customer Contact Centre

(Automated response, they send this to everybody)
3.Chelsea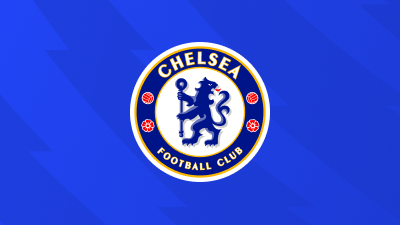 Thank you for your email.
Chelsea Football Club is one of the best football clubs in the world. However, it is up to you to decide what football club you want to support. You can know more about Chelsea Football Club by checking the information available on the website
www.chelseafc.com
If you require any further assistance then please do not hesitate to contact us.
Kind Regards,
Lina
4.Cambridge United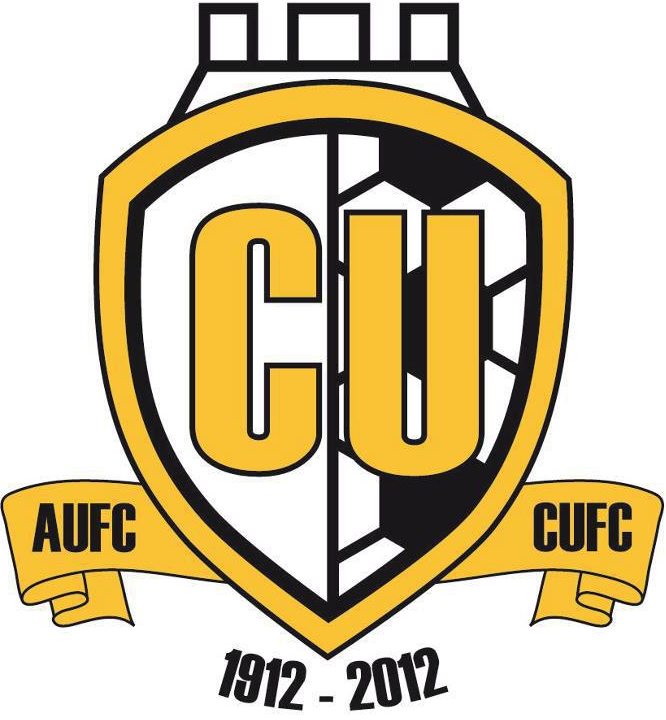 Thank you very much for your email. Cambridge United is a very special club for a variety of different reasons on and off the pitch! I have attached a link which reveals all
here.
I hope this helps in the search for your new club. If you have any further questions just let me know.
Kind Regards,
Olly Stokes Business Development Assistant Abbey Stadium|Newmarket Road|Cambridge|CB5 8LN

5.Southampton FC
Thank you for your enquiry.
It is fantastic to hear that you are looking to support a Premier League team.
I would recommend looking into each Team as an organisation, learning their values and mindset. Hopefully you will find that a particular Team will resonate with you, and your support moving forward will be genuine and heartfelt.
We wish you luck in your search.
If you have any further questions, please do not hesitate to contact us again.
Kind Regards,
Aaron
Thank you for your email. It is good to know that you follow English Football. It you would like to follow Ipswich Town you can do so by clicking
itfc.co.uk
.
Kind regards,
Janet - Receptionist
(Needless to say I'm an Ipswich fan now)
Thank you very much for your email to Stoke City Football Club.
It's great to hear that you're thinking of choosing Stoke City as your Premier League team. You'll be making a very wise choice!
Best wishes & thank you for your backing,
Anthony Emmerson Supporter Growth & Services Manager
8. Arsenal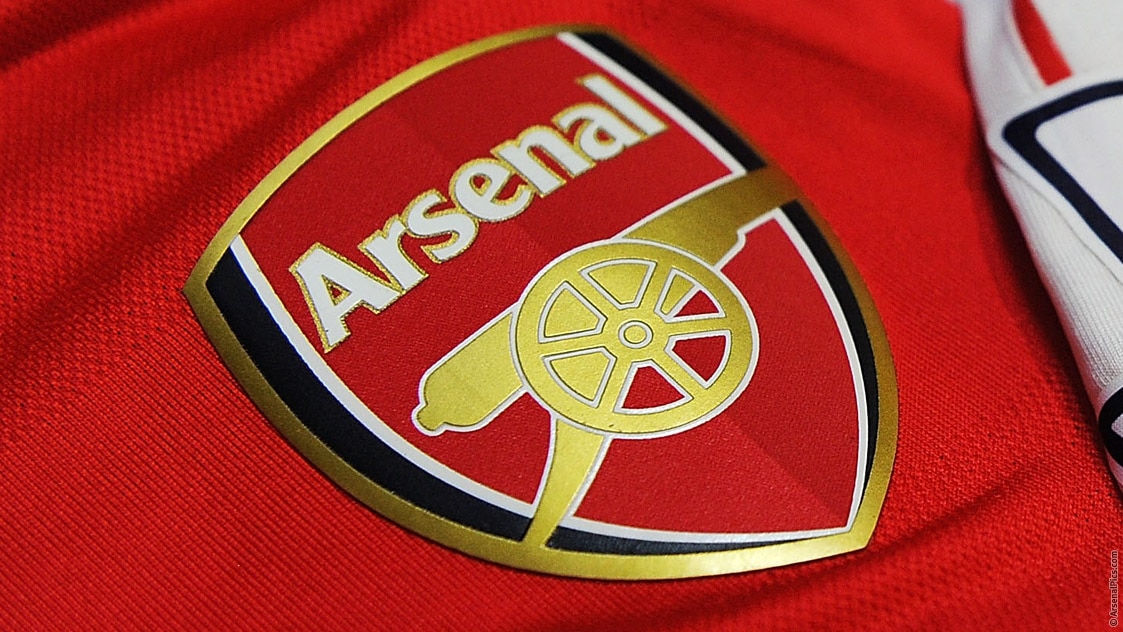 Thank you for your email informing us at Arsenal that you are looking for a Premier League team to show support.
Please visit our website at
www.arsenal.com
specifically access the History tab 'Highbury - A history'. I am sure you will find genuine reasons on the Club website at
www.arsenal.com
which, it is believed, originally generated the majority of our long standing support and continues to draw in new supporters on a daily basis. The playing history speaks for itself and information about the team, past and future matches can be viewed on the said site.
Arsenal's Mission Statement projects the club's intention to be the standard against which others are measured in order to maintain the highest level of integrity and to ultimately be revered in world football, the most honourable. This is achievable through a determination to make accessible to all; quality of service, value for money, innovation and trust, with the ultimate goal to satisfy the member / supporter on and off the pitch; give them the ultimate 'Fan Experience'.
The statement also determines how Arsenal builds a 'Service Offer' to embrace current supporters and continually seek to gain new ones.
Arsenal is one of eight Premiership Clubs to have gained Racial Equality Standard at Intermediate Level and we are currently working towards Racial Equality Standard, Advanced Level which is to be submitted shortly.
As an Arsenal Fan/Member you are housed in a 60,000 plus seater stadium and receive fantastic benefits which include:
1.1 Guaranteed ticket availability for all league home matches at Emirates Stadium and the ability to purchase for away games (subject to availability).
1.2 Over 140,000 tickets were made available to Red level members last season. (Only membership to purchase tickets currently available to adults at a cost of £30.00)
1.3 1,500 tickets for all Premier League home matches
1.4 Up to 8,000 tickets were made available to Red level members at some Champions League matches last season and up to 7,000 tickets for many Premier League matches.
1.5 Arsenal have a Ticket Exchange Service which allows Members to buy tickets from our season ticket holders for face value saw over 10,000 Members exchange last season.
1.6 The Friends and Family Option - available at certain matches offers you the opportunity to purchase multiple tickets on your membership card.
Other Membership Benefits include:
1.7 Members' Day - During the summer up to 10,000 members are invited to watch Mr Arsène Wenger put his players through their paces at an open training session at Emirates Stadium followed by player Q&As and signing sessions.
You will receive for your retention, a package with a number of Arsenal paraphernalia in the hope that when you make your final decision as to which club you will support, you would have considered Arsenal in its entirety. The package can take up to twenty-eight working days for delivery during peak periods.
Many thanks,
Christopher Colley Ticketing & Services Arsenal Football Club
(I still have no idea if Arsenal actually offered me free shit, but they send this to everybody just like Everton do so I guess not)
Thanks for your email.
Please find below a few reasons why supporting Crystal Palace may appeal to you:
· We have fantastic fans and an infectious atmosphere (see displays from the recent FA Cup Final)
· An exciting counter-attacking style of football
· A rich history
From a personal point of view I chose Crystal Palace as my Premier League club after moving to London from Scotland a couple of years ago, and hopefully you will decide to do the same!
Hope this helps.
Kind regards,
Euan
10. Barnet
Thank you for your e-mail and it is great to hear that you are looking to support a Club, even all the way from Bosnia & Herzegovina!
Barnet FC is a Club which welcomes supporters from all walks of life, with a friendly, family atmosphere and of course, offering some exciting football. The Team is currently preparing for its second Season in League Two following promotion as Champions in the 14/15 Season, and we also recently moved to The Hive London (2013) - an international training facility visited by a number of National Teams, such as Brazil, Germany, Sweden and Chile.
There is always a lot going on and we would love for you to find out more, so should you be able to share your address with us, we would be happy to post you some extra information. In the meantime, why not keep up with the Team at
www.barnetfc.com
and check out our sister Club the London Bees WSL, too:
www.londonbeeswsl.com
.
Thank you for writing to us and we hope to hear back from you.
Kind regards,
Is there any mail in here that seems genuine, and as not an automated response?
Pasukan mana yang menjadi pilihan Aldin?
Pada mulanya, Aldin seolah-olah telah memilih kelab Barnet kerana sambutan dan balasan email yang memikat beliau.
"Saya mungkin akan membalas mereka, mereka menyebut negara saya dan semuanya. Ianya kelihatan seperti mereka membaca e-mel saya."
Bagaimanapun...
Kisah Aldin kini telah dibaca dan disebarkan secara meluas. Sehinggakan pemain tengah Everton, Mo Besic yang berasal daripada Bosnia (negara yang sama dengan beliau) telah menghantar mesej berikut:
"Hei Aldin, saya hanya mahu mengatakan hi dan memberitahu anda bahawa saya sangat gembira kerana anda adalah penyokong Everton sekarang. Dan saya berharap, jika Tuhan mengizinkannya, saya akandapat melihat anda di Goodison Park menyokong kami. Sekali lagi, tahniah untuk pilihan anda, dan itu sahaja. "
Kini Adlin adalah 100% penyokong Everton!